Halal Sarawak Registration
Skim Pensijilan Halal Sarawak
Sijil Pengesahan Halal Sarawak adalah dokumen rasmi yang menyatakan status halal bagi sesuatu produk dan/ atau perkhidmatan berdasarkan skim Pensijilan Halal Malaysia yang dikeluarkan oleh pihak berkuasa berwibawa.
Skim Pensijilan Halal Malaysia Terbahagi kepada:
1. Produk Makanan / Minuman / Makanan Suplemen
2. Premis Makanan / Hotel (Katering , Bakeri dsb)
3. Barang Gunaan
4. Kosmetik dan Dandanan Diri (Sabun dsb)
5. Rumah Sembelih
6. Farmaseutikal
7. Logistik (Penggudangan & Pengangkutan)
SYARAT-SYARAT PENSIJILAN HALAL MALAYSIA
Pemohon atau pengilang hendaklah:
1. Berdaftar dengan Suruhanjaya Syarikat Malaysia (SSM) / Suruhanjaya Koperasi Malaysia/ lain-lain agensi kerajaan;
2. Mempunyai lesen perniagaan daripada Pihak Berkuasa Tempatan (PBT)/ surat akuan dari agensi kerajaan;
3. Beroperasi sepenuhnya terlebih dahulu sebelum permohonan dibuat;
4. Mengeluar atau mengendalikan produk halal sahaja serta mematuhi standard halal yang ditetapkan;
5. Memastikan sumber bahan ramuan adalah halal dan memilih pembekal yang membekalkan bahan-bahan halal atau mempunyai sijil
pengesahan halal yang diiktiraf;
6. Memohon semua jenis produk, menu yang dikeluarkan di kilang/ premis berkenaan;
7. Permohonan bagi pembungkusan semula (repacking) hendaklah mengemukakan sijil halal yang diiktiraf bagi produk tersebut
For New Application & Renewal, please call & WhatApps Vensen Ng (Kuching) +6016-862 4652
We will provide you with consulting services to obtain Malaysian Halal certification from JAKIM. After understanding the company and your products or services, we can design a gap analysis to identify problems within the site.
We will also help you arrange the documentation of the Halal venue and assist in completing the Halal certificate application through the electronic Halal website in accordance with the requirements of the JAKIM Halal.
Before the actual audit, we provide an internal Halal audit to ensure that all Halal requirements are met so that your company's products and/or services can successfully obtain JAKIM Halal's Halal certification in Malaysia.
IMPORTANT OF HALAL REGISTRATION
Halal Certification enables you market your products to various countries mainly in the countries where Muslims are more in number. The certificate enables you to penetrate in the halal market easily. While exporting products, it helps you to meet the requirements of importing countries. Halal consumers will accept the products only if it is Halal certified. Halal certified products are of high demand mainly in the Southeast Asia and the Middle East which are the largest marketers of Halal products.
OUR CLIENTS
HI-BREAD (BREAD & BUN FACTORY)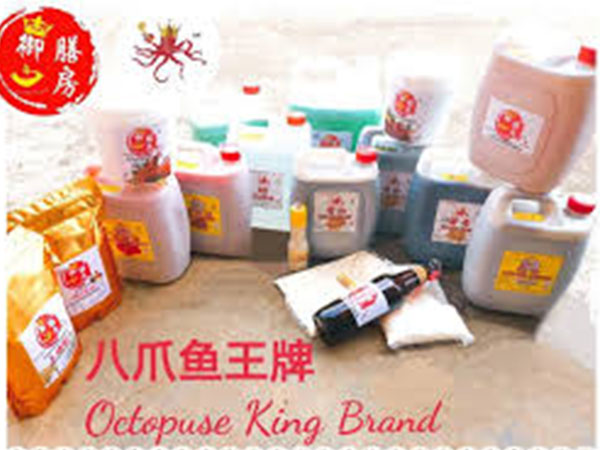 YU SAN FAN(SAUCE FACTORY)
HING TECK LEE(MEE FACTORY)
For Halal New Application & Renewal please call & WhatApps Vensen Ng (Kuching) +6016-862 4652